GEOSCIENTIFIC & RESOURCE INFORMATION INNOVATION
PSGEODATA develops and utilizes the latest in cloud and software products to ensure a streamlined and
 

cost-effective information management architecture to better capture and manage your geoscientific and resource information.
INFORMATION MANAGEMENT DATA DOMAINS OF SERVICE
PSGEODATA provides information management expertise, software and cloud solutions for a wide range of geoscientific and resource based data domains including…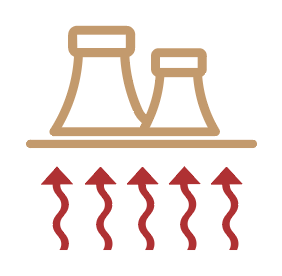 GEOTHERMAL
HYDRO GEOLOGICAL
Make digital transform easy with help from our geoscientific and resource information management experts.
Transform and consolidate file types to a single source-controlled database or preferred repository to meet your corporate reporting, query and information access needs.
pdf, txt, doc, las
jpg, png, gif, tiff
log and file scan to digital
Including many other application specific file types and extensions
DATA CONSOLIDATION & MIGRATIONS
Data discovery, data consolidation and data migration to a 
source-controlled database and file system with complete referential integrity.
INFORMATION INTEGRITY AUDIT & VERIFICATION
Clean and consolidated data assets are priority for any geoscientific or resource operation.
 

PSGEODATA provides multi-domain information audits to ensure quality and traceability of your organizations geoscientific and resource information.
ENTERPRISE RESOURCE INFORMATION MANAGEMENT ARCHITECTURE
Enterprise Resource Information Management Architecture combines all information management services and solutions to manage the big picture of geoscientific and resource information across all scales of businesses and information management concerns.
INFORMATION MANAGEMENT & DESIGN TRAINING
Information management best practice

Enterprise Information Management Architecture (E.R.I.M.A.) and design for all scales of geoscientific and resource information management systems.

Database design

Data capture tools & design
PREDICTIVE MODELING & COGNITIVE EXERCISES
Learn, store, optimize and repeat across all data management concerns.

Utilize the latest in Machine Learning and Artificial Intelligence for exponential process optimization and reduction of operational costs at all levels of the business.
Leverage Predictive Modeling and Cognitive Exercises for greater insights into geoscientific and resource workflows.
Prepare your business for the future of geoscientific and resource information management.